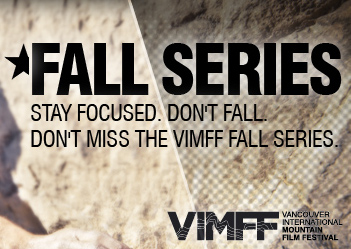 CANADA'S CARBON CORRIDOR
When
Occurs on Wednesday November 14 2012
Approximate running time: 2 hours
Venue
Event Notes
×
Canada's Carbon Corridor - A Call to Action
Multi-media presentations of inspiring Canadians who are working to protect our coast, our environment and indigenous community's rights and cultures. Featuring Megan Martin, Damien Gillis, Ta'Kaiya Blaney, Ben West, Zack Embree, Norm Hann and Kim Slater.
Tickets: THIS SHOW IS GENERAL ADMISSION. Your ticket will be numbered for tracking purposes but this does not denote a seat.
Tickets are available by phone or in person at the Centennial Theatre Box Office. 12pm - 5pm, Monday - Saturday. 604-984-4484
Single Tickets: Advance: $15.00 At Door: $17.00
2-Day Pass $25.00 (ENTER 2DAYPASS COUPON CODE)
3-Day Pass $36.00 (ENTER 3DAYPASS COUPON CODE)
5-Day Pass $50.00 (ENTER 5DAYPASS COUPON CODE)
To book passes online, book the shows you'd like into your shopping cart and then enter the corresponding coupon code into the space provided in the shopping cart. If you need to book different packages, for example a five day and a three day, please do two separate orders.