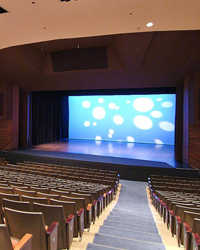 A CHANGE OF HEART
When
Occurs on Wednesday December 13 2017
Approximate running time: 1 hour and 10 minutes
Venue
Performance Notes
×
This event is GENERAL ADMISSION. Your ticket is numbered for tracking purposes only and does not refer to a specific seat. Seating will begin 30 minutes prior to showtime.
***There is a 4 (four) ticket per family limit in place. Please respect this limit as it is there to ensure that all children are able to have family present at the event.****
Extra tickets available December 12th at 1:00 PM.
All tickets $9.50
Babies under the age of 2 are free but still require a ticket. Please bring your under 2 year old to the box office on the night of the show to get a free ticket.