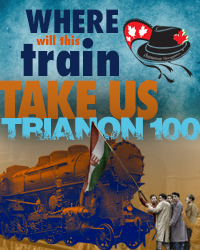 WHERE WILL THIS TRAIN TAKE US
When
Occurs on Thursday October 6 2022
Approximate running time: 1 hour and 20 minutes
Venue
Event Notes
×
Togetherness Hungarian Folk Ensemble presents:
WHERE WILL THIS TRAIN TAKE US Thursday, October 6th, 7:00 p.m.
This one-hour dance special telescopes 150 years of Hungarian history focusing on five major events. It starts with Hungary's 1848 Revolution and Freedom Fight, followed by the disintegration of the Austro-Hungarian Empire, the 1920 Treaty of Trianon, immediately following the First World War, that removed two-thirds of Hungary's territories, splitting them between Slovakia, Austria, Yugoslavia, and Romania, the 1956 Revolution against Soviet oppression that forced a mass migration to other lands, resettlement, and a new life.
ALL TICKETS : $30.00
This event is GENERAL ADMISSION. Your ticket may be numbered for tracking purposes but this does not refer to a specific seat. Seating will begin 30 minutes prior to showtime.