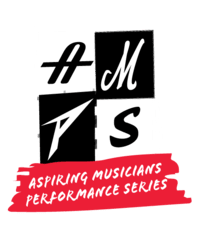 AMPS I
When
Occurs on Wednesday November 8 2023
Approximate running time: 2 hours and 20 minutes
Venue
Event Notes
×
Introducing the inaugural Aspiring Musicians Performance Series (AMPS). AMPS showcases a curated selection of live, local talents.
Featuring:
Big Easy Funk Ensemble
and
Redwoods
***
The Big Easy Funk Ensemble
celebrates the amazing variety of music that has grown out of New Orleans. With influences from 60's/70's funk legends The Meters, Allen Toussaint, and Dr. John to more recent groups like Galactic and Trombone Shorty. BEFE mixes many genres of funk, jazz, rock and blues to create high-energy infectious grooves.
Redwoods
is a hard rock band from Vancouver, Canada, formed in the early 2010s. They've found a way to blend the coolness of 70s rock, vibrance of 80s metal, and grit of 90s grunge into a diverse rock sound offering nothing short of excitement in today's music scene.
***
One Admission: $20.00
AMPS Season Pass: $80.00
The AMPS Season Pass is
available online
or through the box office (604 - 984 - 4484). This pass allows one admission to each show for AMPS I - VI. Please select your seat to confirm attendance prior to the showdate.
This event is RESERVED SEATING.
If you would like to book accessible seating, please contact the box office at 604 - 984 - 4484.