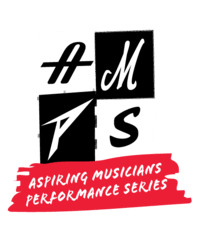 AMPS II
When
Occurs on Tuesday December 5 2023
Approximate running time: 2 hours and 20 minutes
Venue
Event Notes
×
Introducing the inaugural Aspiring Musicians Performance Series (AMPS). AMPS occurs on the first Tuesday every two months and showcases a curated selection of high quality local talent.
Featuring:
Velavox
and
Michelle Creber
***
Velavox
is an award winning alternative pop duo hailing from the Fraser Valley, BC. Made up of Nicole Gibson (Vocals) and Chris Kelly (Vocals, Synths, Electric Guitar, Programming). Their work speaks to personal themes in their life including mental health struggles and learning to embrace all parts of yourself and your art.
Michelle Creber
is a 23-year-old award-winning singer, songwriter, actor, and multi-instrumentalist known for her powerful voice and inspiring messages. Michelle's pop-rooted sound incorporates elements of rock and jazz. With eight albums under her belt, including "Storm" and "On Display" (both of which made it to the Top 100 Billboard charts), she has gained a strong international following. Michelle's captivating stage presence and relatable themes have resonated with audiences worldwide. Additionally, she has contributed her vocals to various TV shows, movies, and animated series.
***
One Admission: $20.00
AMPS Season Pass: $80.00
The AMPS Season Pass is
available online
or through the box office (604 - 984 - 4484). This pass allows one admission to each show for AMPS I - VI. Please select your seat to confirm attendance prior to the showdate.
This event is RESERVED SEATING.
If you would like to book accessible seating, please contact the box office at 604 - 984 - 4484.