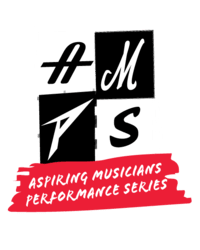 AMPS III
When
Occurs on Tuesday February 6 2024
Approximate running time: 2 hours and 20 minutes
Venue
Event Notes
×
Introducing the inaugural Aspiring Musicians Performance Series (AMPS). AMPS occurs on the first Tuesday every month and showcases a curated selection of high quality local talent.
Featuring:
Ava Maria Safai
and
SUGARFUNGUS
***
Ava Maria
is a multidisciplinary artist with four original albums under her belt. Following the placement of her first single "Finding Hope" on Lifetime's Dance Moms, Ava Maria released her debut album We've Got Issues, her EP The Butterfly Acoustic and her merchandise line at her concert on the Red Gate Revue Stage in July 2018. She has garnered over one million views on YouTube, been featured in Maclean's magazine, and was selected as The North Shore News' "Favourite Local Celebrity" (2018). She is also the recipient of a Don S. Williams grant and the City of North Vancouver's Rise Up Award. When Ava Maria is not creating music, you can find her working in film, television, and theatre as an accomplished director, writer, producer and actress.
Apt to their name,
SUGARFUNGUS
has been releasing bedroom indie pop productions that capture sugary sweet vocal hooks floating on top of dreamy grooves since 2021. The Vancouver, Canada based collective's music can best be described as HighClouds blog puts it: "Dancy dreampop for the haunted and heartbroken."
***
One Admission: $20.00
AMPS Season Pass: $80.00
The AMPS Season Pass is
available online
or through the box office (604 - 984 - 4484). This pass allows one admission to each show for AMPS I - VI. Please select your seat to confirm attendance prior to the showdate.
This event is RESERVED SEATING.
If you would like to book accessible seating, please contact the box office at 604 - 984 - 4484.