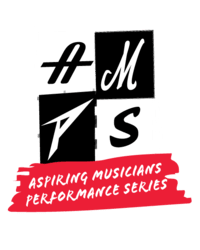 AMPS VI
When
Occurs on Tuesday June 4 2024
Approximate running time: 2 hours and 20 minutes
Venue
Event Notes
×
Introducing the inaugural Aspiring Musicians Performance Series (AMPS). AMPS occurs on the first Tuesday every month and showcases a curated selection of high quality local talent.
Featuring:
The Brice Tabish Band
and
Triggerhead
***
Brice has spent more than half of his life onstage, having performed all over Vancouver Island and the mainland by the age of 14. Since then, he's performed from BC to New Brunswick and back, multiple cities in California, including Santa Rosa with Norman Greenbaum ("Spirit In The Sky") and several solo shows on the world-famous Sunset Strip, as well as Oregon, Washington, Hawaii, and a brief stint in the heart of downtown London, England, to name a few. Born in Campbell River, Tabish currently resides in Vancouver, playing regularly with Las Divas, The Brice Tabish Band, and Lee Aaron ("Metal Queen", "Bodyrock") as well as having worked with the likes of Andrew Loog Oldham (Original manager/producer for The Rolling Stones) and Mike Fraser (Producer/Engineer, AC/DC, Aerosmith, Metallica). With the release of
The Brice Tabish Band
's debut album, "Living In A Number Game", the band will be touring across Canada as far as New Brunswick in 2023.
Triggerhead
is a 3-Piece Grunge/Hip-hop outfit from North Vancouver, B.C. - Comprised of Patrick Stephens (Vocals, Guitars, Keys) Adam Turner (Bass Guitar) and Alejandro Marin (Drums). They bring a unique sound and fresh self-produced debut E.P. available on all major platforms. From neck-breaking rock to groovy ballads, there is a perfect slice for everybody.
***
One Admission: $20.00
AMPS Season Pass: $80.00
The AMPS Season Pass is
available online
or through the box office (604 - 984 - 4484). This pass allows one admission to each show for AMPS I - VI. Please select your seat to confirm attendance prior to the showdate.
This event is RESERVED SEATING.
If you would like to book accessible seating, please contact the box office at 604 - 984 - 4484.